TFC Electric Inc.
Our Blog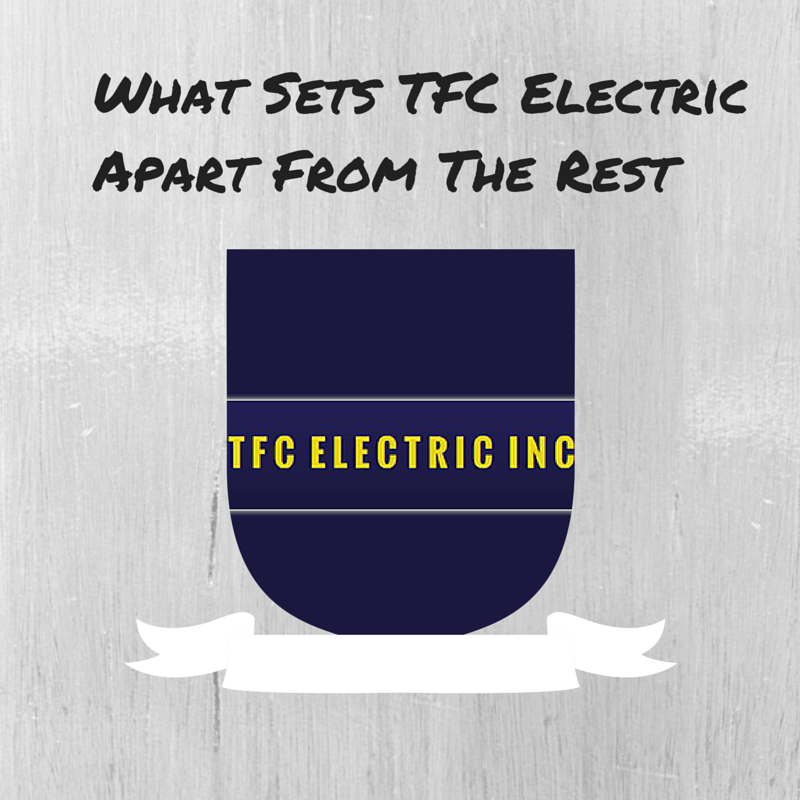 What Sets TFC Electric Apart From The Rest
At TFC Electric, we know that electricity is a necessity of modern life. It is imperative to our basic needs and daily activities. Trusting your home's electrical system to a reputable electrician is a must. That's where we come in. Below are some of the things that set us apart from other residential electrical companies.
Top Notch Electricians
Our technicians respectively do the job with care, to ensure our customers are satisfied with the work performed. To maintain the highest levels of professionalism, they dedicate themselves to providing customers with exceptional workmanship, extraordinary service, and professional integrity.


Years of Experience
We have been serving all of Suffolk County including townships of Islip, Brookhaven, Huntington, Smithtown, Southampton and Babylon since 1994. With over 20 years in the business, we are qualified to service your home's electrical system.
Accomplishments
TFC
Electric is proud to be a member of the Suffolk County Electrical
Contractors Association. We also received Angie's List Super Service
Award.
If you live on Long Island and find yourself in need of an residential electrician, turn to TFC Electric. We even offer year round electrical services to the Pines Community in Fire Island. Call 631-589-2800 to schedule an appointment.