TFC Electric Inc.
Our Blog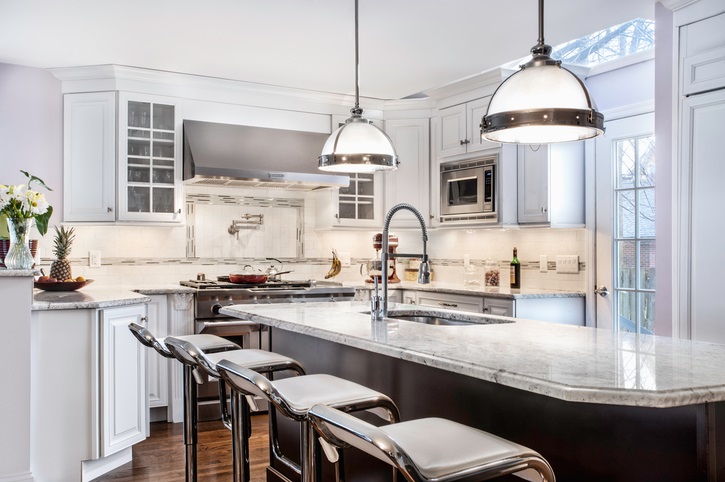 Different Types of Home Lighting
When it comes to interior design, lighting is critical. There are three types of light, each of which should be utilized in any good lighting plan. The home lighting experts at TFC Electric briefly explain the three different types of light – ambient, task, and accent – and describe how each is used:
Ambient lighting

, also referred to as general lighting, provides an area with overall illumination. It is intended to create a comfortable, consistent level of lighting throughout a space, and is generally the type of light that turns on when you flip a light switch. Ambient lighting can come in many forms (both upward- and downward-pointing), including ceiling-mounted or recessed lights, floor lamps, and wall sconces.
Task lighting

is targeted to a particular area in the room, with the intention of illuminating a specific function. Areas where this is popular in the home include reading lamps, makeup lights, and overhead lighting for preparing food on the kitchen counter. Task lighting should be free of a distracting glare, and bright enough to prevent eyestrain.
Accent lighting

, also called highlighting, uses a concentrated light on an area to create a visual point of interest. This can be used inside to highlight artwork and sculptures, or outdoors to showcase a magnificent tree or water feature. Proper use of accent lighting can even make a room look larger.
TFC Electric is Long Island's #1 electrician. We provide residential and commercial electrical installations, repairs, and upgrades to homes and businesses throughout Suffolk County. If you live in Smithtown, Huntington, Brookhaven, or the surrounding area, give us a call at (631) 589-2800 to get started with a free estimate.