TFC Electric Inc.
Our Blog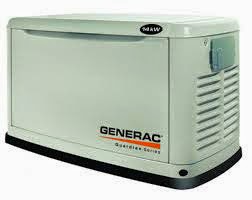 Long Islanders have seen their fair share of storms. As power companies struggle to restore power outages after a storm, many Long Islanders find themselves powerless in the dark. Electricity is no longer a luxury; it is a necessity that many take for granted. With hurricane season well underway, now is the perfect time to invest in a generator from TFC Electric. Having a generator ensures that you will have power during an outage.
Generators are not only used when powerful storms sweep the island. When a tree haphazardly falls and takes down a power line, it could take days or even weeks for companies to restore power in your area. While your neighbors are still in the dark, your generator supplies you with enough electricity to run the appliances you use on a daily basis.
At TFC Electric, we have stationery and portable generators. Portable generators are great for people who go camping or travel often. Stationery generators are manual or automatic. Manual generators require the homeowner to switch the 'Power Transfer System' option on. Conversely, automatic generators turn on immediately once the power goes out.
Since we carry a wide variety of generators, we can help you make an educated decision on which generator is best for your particular home. Generators help homeowners avoid the headache that a power outage brings. It is no wonder why generators are starting to generate some buzz on Long Island. Give us a call at 631-589-2800 and you'll be on a power trip in no time!
Image via tfcelectric.com