TFC Electric Inc.
Our Blog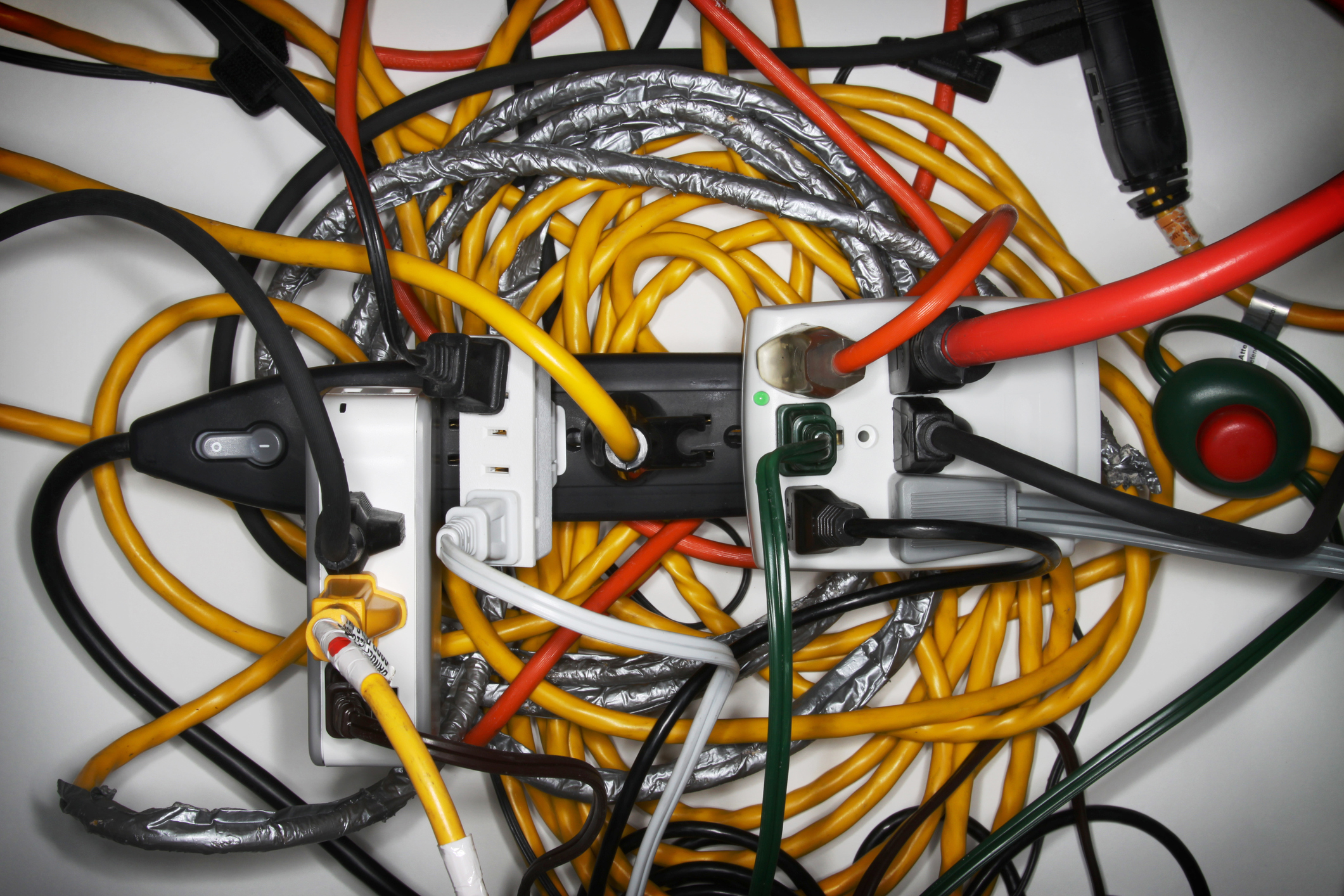 How to Choose the Right Extension Cord
Though a great temporary source of power, using the wrong extension cord affects your equipment's performance, wastes energy and risks you and your family's safety. So how do you know what to choose? Here are just some of the factors you should keep in mind:
Indoor or Outdoor Cords
Using the improper cable outdoors can lead to overheating.  General extension cords are listed with an S, and if it's suitable for outside use, it will be marked with a W, and have a cover made of plastic, rubber or vinyl. If you are looking for a heavy duty, oil resistant option look for the letter O.
Length and Amps
Though commonly overlooked, you should be keeping both of these factors in mind when pairing a cord with a piece of equipment.  First, figure out the total length you'll need to reach the outlet and pick the cable length closest to that.  Next, you should determine the amperage your power tool requires;  this can often be found in the owner's manual or on the device.
Different Features
There also several safety options available. A built-in ground fault circuit interrupter (GFCI) works by shutting off power to the cord to prevent shock. If you are looking to power several devices, look for packaging that is labeled for multiple sockets. If you are worried about any disconnect, a locking socket will help keep your device and cord securely connected.  Beyond these features, look for a safety listing as this will assure you that it's not only tested, but it's safe for the intended use.
At TFC Electric Inc. we always want to stress the importance of electrical safety. In the unfortunate event of an electrical emergency, are experts are available 24 hours a day in Suffolk County, New York. Call us at (631) 589-2800 or contact us online.