TFC Electric Inc.
Our Blog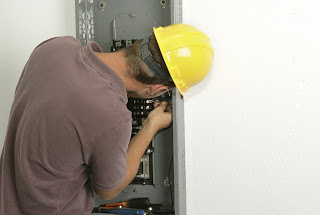 How To Spot An Electrical Problem
Regardless of whether you have an old or a new electrical system, an electrical problem could occur. Since your electrical system is hidden from plain sight, how does one spot an electrical issue in the first place? We are here to answer that very question.
Inspect Your Electronics 
It is important to determine the source of the problem. Inspect your electronics to find out if they are malfunctioning. If they are in tip top shape, it means your electrical system is at fault.
Troubleshoot the Problem
When multiple outlets are not working, inspect your electrical panel. It could be a tripped breaker due to overloaded circuits. In that case, just unplug a few outlets. Other causes of electrical problems include frayed wires or loose wire connections. Once you've pinpointed the problem, your work is done. Leave the rest to our professionals.
If you need any assistance with your electrical system, turn to TFC Electric. Our technicians respectively do the job with care, to ensure our customers are satisfied with the work performed. To maintain the highest levels of professionalism, they dedicate themselves to providing our customers with exceptional workmanship, extraordinary service, and professional integrity. Call 631-589-2800 to schedule an appointment.
Web Source: http://blog.samedayutah.com/identify-electrical-problems/