TFC Electric Inc.
Our Blog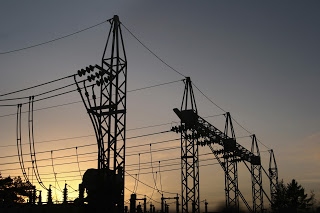 Tips for Outdoor Electrical Safety
It is no surprise that people will be spending more time in the great outdoors. After all, it's summertime and the living is easy! While this can be a carefree time of year, it is still important to keep electrical safety tips in mind. Below are some precautions you can take to safeguard against electrical hazards.
Outdoor Outlets
Ground Fault Circuit Interrupters (GFCIs) should be installed in all outdoor outlets. In addition, all outdoor outlets should have a box or cover on it. That way, the elements will not interfere with your electrical system.
Extension Cords
If you are using an extension cord outside, make sure it is intended for outdoor use. Keep in mind that extension cords are meant for temporary use. Never link two extension cords together.
Generators
Outdoor generators should be kept far away from the home. Generators should never be plugged into an indoor outlet. Last but not least, make sure your generator is grounded correctly.
At TFC Electric, your safety is our number one priority. If your electrical system is in need of repairs or a replacement, turn to our expert electricians. They are professional and extremely skilled. Call 631-589-2800 today to schedule service.
Web Source: http://files.esfi.org/file/Electrical-Safety-Think-Outside-the-Home.pdf