TFC Electric Inc.
Our Blog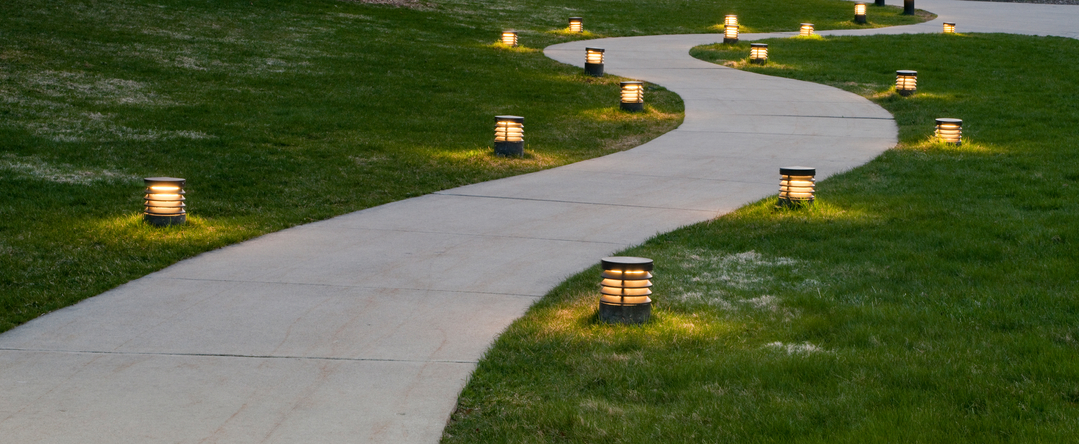 What You Should Know About DIY Landscape Lighting
It's never too late in the season to spruce up your yard.  A well-lit yard has many benefits — it can increase your home's safety, its value, and its overall appearance, and the best part of landscape lighting — it doesn't always require a professional! So if you are looking to shine some light onto your property and boost your curb appeal, here's what you should know about DIY landscape lighting.
The Types of Lights
Before you dive into your new DIY project, you'll want to have a plan. First think about where you'd like to add lights, what their purpose is, and how much light you'll want to add. So tour your yard to see exactly where you'll need more light. Remember — flooding your yard with light will make it seem flat, so don't go overboard. Your next step is to find out the type of lights you'll need.
Path lights
If you want to add safety and light to your walk way, you'll want to look into path lighting. They can be placed along any walkway and are an excellent way to prevent from any trips or fall. To avoid running electricity, you can also look into solar path lights, but keep in mind that they will need to be placed in an area with direct sun light.
Flood lights
If you are looking to add light for safety purposes — you'll need flood lights. To save on your energy bill, consider getting a flood light with motion sensors. They can also help keep pests and critters off your yard, as the sudden bright light can scare them away.
Underwater Lights
If your lighting needs are more for style, then you'll want to look into underwater lights. With a wide variety of designs, they can be added to water gardens, fountains, hot tubs, and pools. Looking for a pop of color; look into colored lights, and if you're on a tight budget, solar lights are an affordable underwater option too!
Last Minute Tips
So now that you have a plan, it's time to go shopping! Keep in mind that you aren't limited to style, and you don't need to spend a lot to look like you did. Before you start working, be sure to check that you have the right transformer and if you are unsure that you do, you can always consult a professional.
Homeowners in Suffolk County, Long Island can trust the experts at TFC Electric with their landscape lighting needs. From design to installation, our team will guide you every step of the way as we turn the yard of your dreams into a reality. Contact us online to get started with a free estimate, or call (631) 589-2800.