TFC Electric Inc.
Our Blog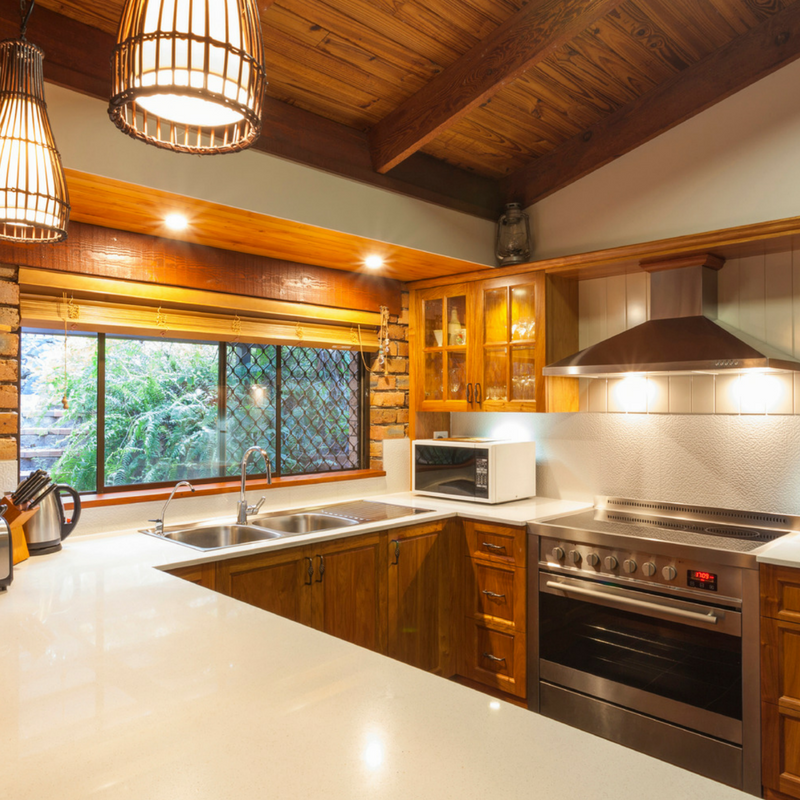 Top Tips To Consider When Planning Your Kitchen Lighting
Looking to revamp your kitchen lighting? Doing new construction and need to create a lighting plan? Well, we have you covered; though it might not seem like a complicated process, the right lighting in your kitchen can make it a warm, inviting place for your next dinner party of family function. So when it comes to picking the perfect lighting in your kitchen, here are the tips you need to know:
Task Lighting
Probably the most commonly thought of kitchen lighting is task lighting. Placement for it is crucial though as misplacement can cause some serious shade. The best place for your task lighting; underneath your cabinets or over your island. You want to put task lighting in the areas you'll be cooking the most.
Ambient Light
An important yet often overlooked part of kitchen lighting is ambient light. It's softening feature can give your kitchen a warm and inviting glow. Options include track lighting, flush-mounted ceiling fixtures, or even a few custom pendant lights. No matter your style, ambient light creates comfortable environments for all guests to enjoy.  
Add Some Under Cabinet Lights
Looking to add a subtle lighting touch — think under cabinet lights! With options such as strip lights, string lights, or hockey puck shaped halogen lights, you'll get a nice soft ambient light that will leave your kitchen with a beautiful glow! Some are even motion censored too!
Putting It All Together
Now that you know some basic lighting options, it's time to put it all together! The first thing to think of is if you are looking to add some accent or decorative fixtures, be sure they properly fit the room and your budget. Decorative lighting can be expensive, but if budget allows it's a great highlight to your kitchen decor. Next, you want to have a placement plan; the perfect lighting will be layered and zoned, and you can do this by adding dimmer switches so that different layers of light have different dimmers. Just remember, you want your kitchen to be well lit, yet warm and inviting.
Homeowners in Suffolk County, Long Island can trust the experts at TFC Electric with their lighting needs. From design to installation, our team will guide you every step of the way. Contact us online to get started with a free estimate, or call (631) 589-2800.