TFC Electric Inc.
Our Blog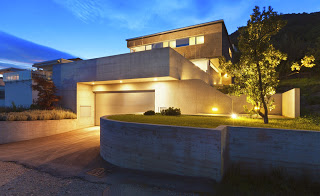 Design Tips for Outdoor Lighting
The official start to summer is just around the corner. Do you tend to have outdoor parties in the summertime? If so, outdoor lighting is a must. Below are some design tips that will make your outdoor lighting shine bright.
Design Tips
Remember to highlight certain landscapes on your property. For example, choose a group of trees or a large rock that would look aesthetically pleasing when lit.
Outdoor lighting isn't all for show. Light walkways so your guests can navigate safely at night.
Be selective about the light fixtures you choose. Not only should these light fixtures match the design of your home, they should also be functional.
Lighting Effects
Uplighting
Downlighting
Spotlighting
Backlighting
Crosslighting
The expert electricians at TFC Electric can install outdoor lighting solutions in your home. From motion detectors, high intensity discharge lighting to backup lighting; these solutions will allow you and your family to feel safe and secure. Call 631-589-2800 today to schedule service.
Web Source: http://www.todayshomeowner.com/design-tips-for-landscape-lighting/