TFC Electric Inc.
Our Blog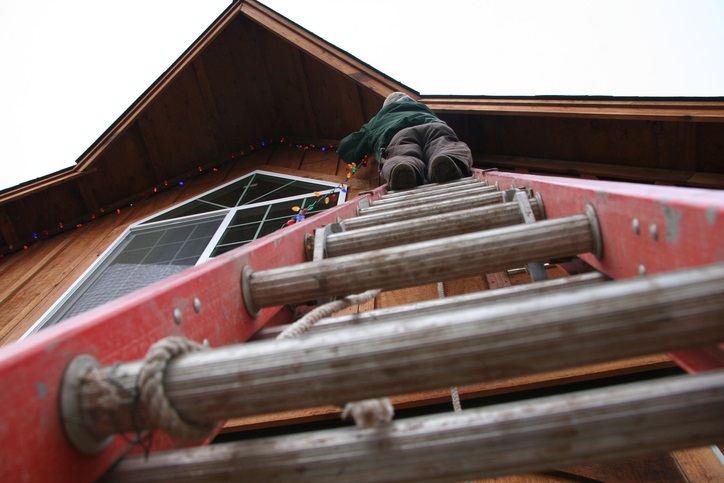 Home Safety Tips for a Happy Holiday Season
It's the most wonderful time of the year – don't let an accident put a damper on your holiday season. From electrical hazards to slippery weather conditions, a lot can go wrong during this time of year. Luckily, the pros at TFC Electric have compiled this list of tips to help keep you safe at home and on the road:
Holiday Lighting
Inspect all lights and extension cords for damage prior to using.

Make sure all outdoor electronics are labeled as safe for outdoor use.

Check that ladders are safe, stable, and secure before attempting to climb.

Fasten all decorations securely, making sure not to damage the cords.

Don't overload your electrical outlets or extension cords.

Unplug all electrical decorations before attempting to replace a bulb.

Turn off all lighting displays (indoors and out) before leaving the home or going to sleep.
Christmas Trees
Artificial trees labeled as "fire resistant" are the safest option.

If you must use a real tree, make sure it is well-watered. Dry trees are more flammable.

Maintain at least 3 feet of space between your Christmas tree and heat sources such as radiators, fireplaces, or candles.

Never decorate the tree with lights which are damaged, loose, or broken.
Shopping
Shop during daylight hours whenever possible. Always park in a well-lit, crowded area.

Avoid wearing expensive jewelry or carrying large amounts of cash.

Keep close tabs on all credit card spending.

Don't overload yourself with packages.
Entertaining Guests
Thoroughly wash all fruits and vegetables before serving them.

Use a meat thermometer to make sure your entree is fully cooked.

Ensure outdoor walkways are well-lit and clear of snow and ice to prevent slipping.

Keep sharp objects and choking hazards out of reach of small children.

If alcohol is served, make sure everyone has a safe ride home.
Traveling
Double check that all windows and doors are securely locked before leaving.

Install automatic light timers in your home so it still looks occupied.

Don't display gifts where they can be seen from the outside.

Have a neighbor or family member watch your house and pick up newspapers and mail.

Beware of slick conditions on the road.
If you live in Suffolk County, Long Island, count on the experts at TFC Electric to help keep your home safe this holiday season. We offer residential electrical inspections, repairs, and upgrades to make sure your home is ready to handle even the most extravagant lighting displays. Contact us online to get started with a free estimate, or call us directly at (631) 589-2800.