TFC Electric Inc.
Our Blog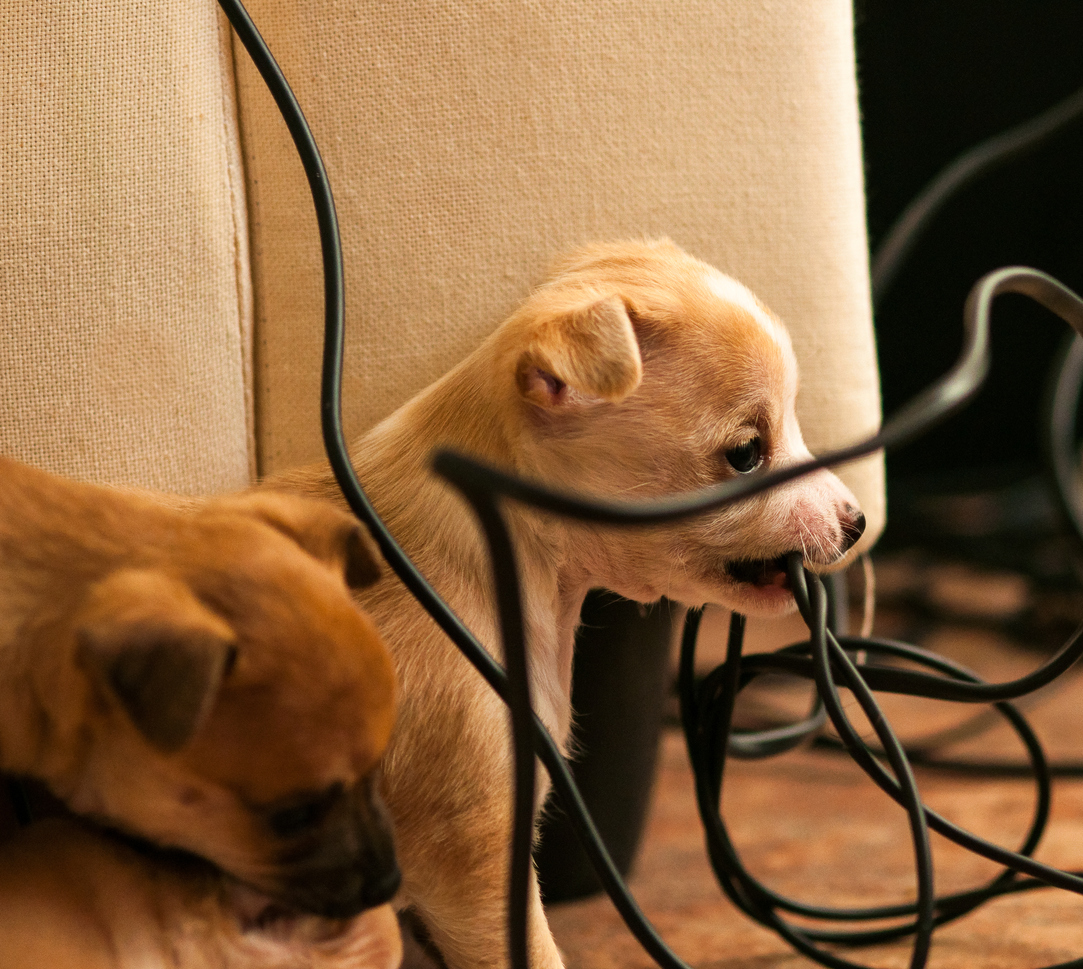 Keeping Your Pets Safe from Electrical Harm
If you're like most people, your pets are part of the family — you potentially even treat them as well as your children. That's why you give them heartworm medication and get them microchipped, whatever you can do to keep them safe. While that's all good and well, have you taken the proper precautions to keep your pets safe from electrical harm?
Skip the Cheaper Equipment
You may not want to spend a lot of extra money on chargers or higher-end power strips, but they're worth the extra level of safety they provide. Better quality cords don't have as high a risk of sparking or overheating.
Keep Cords Away from Your Pets
Pets, especially young ones, will see anything in your home as a chew toy — including electrical cords. Bunch up your cords and place them behind your TV stand or couch, anywhere out of reach from your pets. This keeps your pet safe from electrocuting itself or getting tangled in the wires.
Store Electronics Away from Pets
Your standing fan may not seem dangerous once it's turned off, but if your pet should bump into it and knock it over while it's plugged in, he could manage to turn it on and potentially hurt himself.  If you're not using an electronic or appliance, store it away where your pet can't access it.
Have an Electricity-Free Zone
If your pet spends most of the day alone in the house while you're at work, you should create an electricity-free zone so they stay completely out of trouble. Whether this means putting up baby gates to block off your living room or simply keeping your pet confined to a certain area of the house, make sure he's able to wander without the risk of electrical harm.
Be Careful with Space Heaters
During the colder months, you're not the only one who likes to feel toasty. Your pets may snuggle up against your space heater and can easily burn themselves in the process, so make sure yours is placed out of reach from your pets.
With 24 years of experience, TFC Electric Inc. can help you keep all the members of your family safe from electrical harm, including your fur babies. Since 1994, we have been serving Suffolk County with any and all electrical needs. Call us today at 631-589-2800 for more information.