TFC Electric Inc.
Our Blog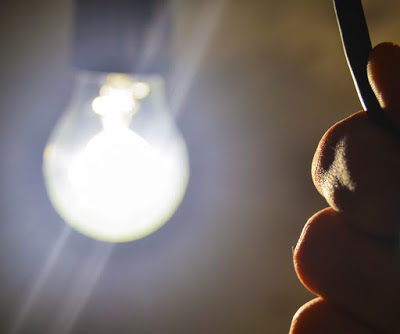 ​Light Bulb Options on the Market Today
Updating your light bulbs this summer is a bright idea!  With so many different types of light bulbs on the market today, you may find yourself overwhelmed. Below is some helpful information to help you find the right light bulb.
CFL Bulbs and LED Bulbs – Are you looking for energy efficient lighting? If so, CFL or LED lights are the way to go. They emit the same amount of light as incandescent bulbs, but have a lower wattage. In addition, they have a much longer lifespan than incandescent bulbs.
Incandescent Bulbs – Incandescent bulbs are best for dimmer switches. In addition, they do not contain mercury.
Fluorescent Bulbs – Fluorescent light bulbs contain mercury and need a ballast in order to work.
Halogen Bulbs – Halogen light bulbs contain mercury and have a lifespan of 1 year. They use less energy than incandescent bulbs but emit the same amount of light.
Do you need to have a custom light fixture installed? Do yourself a favor and skip the Do-It-Yourself project. Turn to TFC Electric for your indoor and outdoor lighting needs. We have a variety of different lighting fixtures including Wac, Halo, Bega, Lightolier, Lumark, Lithonia and many others. Call us at 631-589-2800 for any custom lighting and installation job.
Web Source: http://www.lowes.com/projects/decorate-and-entertain/Lightbulb-Buying-Guide/article