TFC Electric Inc.
Our Blog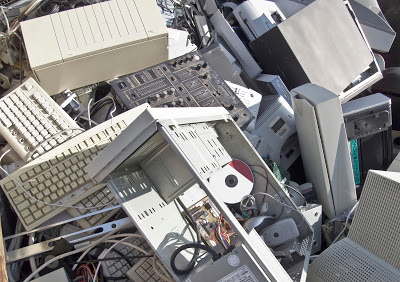 What To Do With Outdated Electronics
Nowadays, technology seems to evolve at an exponential rate. So much so, that your electronic devices can quickly become obsolete. You could find yourself with a cardboard box filled with outdated electronics. Don't just throw them in the trash! Below are some tips on how to part with your old electronic devices.
Retailers
There are a few retailers who offer an in-store drop-offs for old electronics. They usually accept anything from a fax machine to a computer. If the electronic device is too hard to transport to the store, some retailers offer a pick-up service.


Programs
Your local community might have a recycling program for electronics. In addition, some towns have designated days for electronic pick-ups. Both of these options will benefit your community.
Manufacturer
You can also find out if the manufacturer of that electronic device has a take-back program. Some notable companies who offer this take-back initiative include Dell, Lenovo, Toshiba, and Apple.
Once you've ditched your old electronics, you may get new models. Do you have an appliance that you need to have installed by a professional electrician? If so, turn to TFC Electric. Whatever size project, big or small, our licensed electricians can meet your requirements. Call 631-589-2800 today to schedule service.
Web Source: http://www.consumerreports.org/cro/2012/04/how-to-recycle-old-electronics-devices/index.htm