TFC Electric Inc.
Our Blog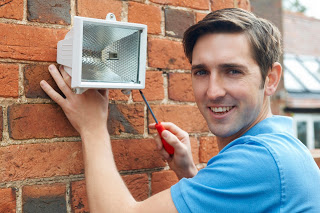 Maintenance Tips for Outdoor Light Fixtures
Once you've had outdoor lighting installed by the professional electricians at TFC Electric, it's up to you to keep it in tip top shape. You might be wondering how you can properly care for your outdoor light fixtures. Below are some helpful maintenance tips that will help you do just that.
Give your outdoor light fixtures a thorough cleaning every so often. It will decrease the amount of calcium deposits that can form on the lenses.
Use an anti-oxidizing antiseize lubricant to clean the threads. These lubricants can be found at an auto-supply store.
The socket and lamp base should be lubricated with a high-heat silicone compound. It will help your fixtures avoid corrosion.
Is the light from your outdoor fixtures obstructed by plants? If so, trim your vegetation and plants accordingly.
Make sure that all fixtures are safe and secure. If you find a loose fixture, have it fixed in a timely manner.
Want to have better outdoor lighting installed at your home? The electricians at TFC Electric are experts when it comes to installations. From motion detectors, high intensity discharge lighting to backup lighting; these solutions will allow you and your family to feel safe and secure. Call 631-589-2800 today to schedule service.
Web Source: http://www.thisoldhouse.com/toh/article/0,,213652-7,00.html