TFC Electric Inc.
Our Blog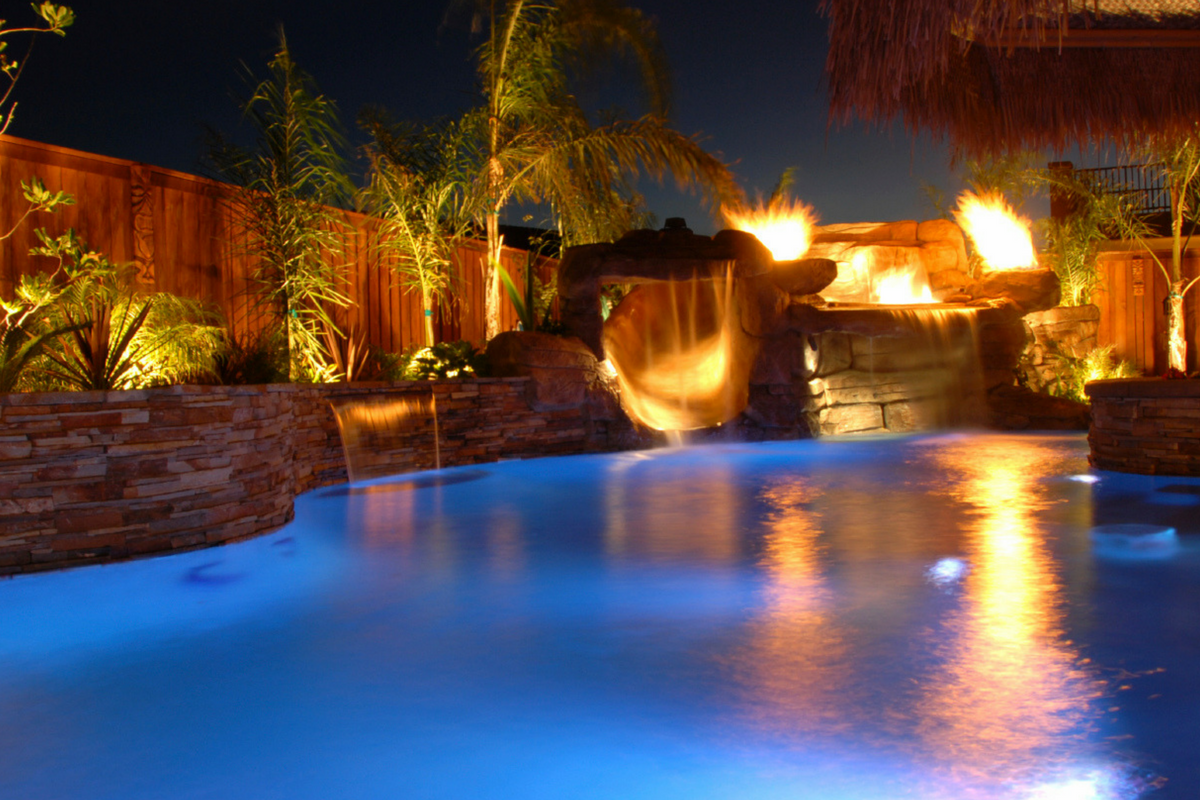 It's that time of year again- time to prep your pool!  To get the most out of your swimming pool and turn your sunny pool days into summer night swims — proper lighting is a must!  Not only is it a safety necessity, but it can add class to your backyard. So when it comes time to pick your pool lighting, be sure to follow the below tips:
Know Your Bulb Options.
When it comes to pool lighting— you have options! If you are looking for a bright, crisp light with a long lifespan, think LEDs.  If you are looking for a dimmer, more subtle light, consider using fiber optic lights or incandescent lights. Don't forget about solar lighting! Whether around or in your pool, solar lighting can add a nice subtle touch.
Keep The Surrounding Area Well Lit.
While placing your lights, be sure that all walkways and areas surrounding your pool are well lit. This will help create a clear and visible path around your pool to prevent accidents, and it also provides a welcoming and secure atmosphere.
Don't Forget to Think About Color.
Not all lighting will provide the same color effects, so don't forget to keep your pool lining and surrounding patio in mind. If you are looking for a more trendy effect — consider colored lights. Highlight certain features or use different colors in different sections for a more modern approach.
If you are looking to shed some light on your pool, homeowners in Suffolk County, Long Island can trust the experts at TFC Electric. From design to installation, our team will guide you every step of the way as we turn the yard of your dreams into a reality. Contact us online to get started with a free estimate, or call (631) 589-2800.