TFC Electric Inc.
Our Blog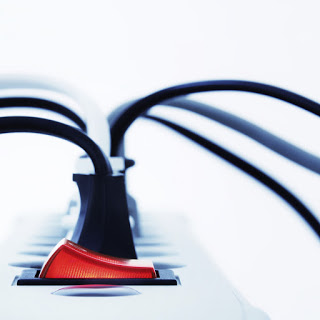 ​Safety Tips for Extension Cords
Chances are, you have extensions cords in your home. Are you using them properly? Below are some tips on how to use extension cords safely.
Never overload an extension cord, as it could cause damage to your electrical system.
Many people are unaware the extension cords are not meant for permanent usage.
Cords should not be run through walls, doorways, ceilings or floors.
Instead of using an extension cord for multiple appliances, have additional outlets installed in your home.
Extension cords are meant for one appliance.
Do not connect an extension cord with another extension cord.
Purchase extension cords that have been tested and approved by an independent testing laboratory.
If your extension cord is hot to the touch, refrain from using it.
Avoid using extension cords that are damaged or frayed.
Use indoor extension cords inside your home. Outdoor extension cords should be used outside.
Our main concern is your safety. We hope that these tips keep you and your family safe. Do you need an electrical service or repair in your Long Island home? If so, turn to the professional electricians at TFC Electric. Call 631-589-2800 for all of your electrical needs.
Web Source: http://www.esfi.org/resource/extension-cord-safety-tips-478